Publications
The global disinformation landscape is always evolving. Stay up to date on the latest disinformation tools and trends around the world with our data-driven analyses.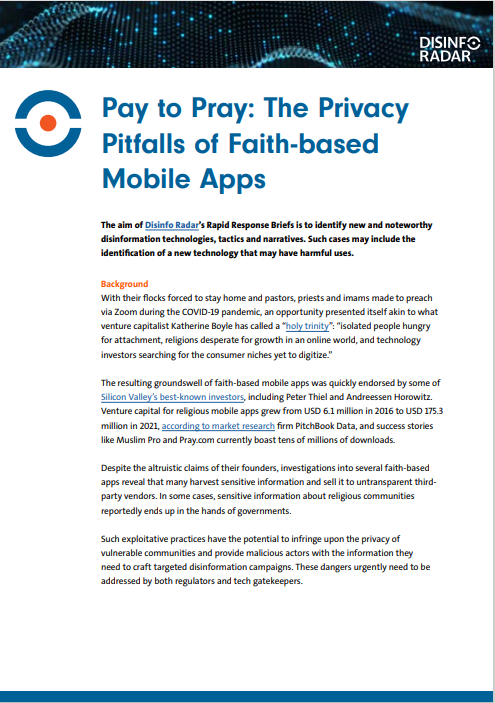 October 12, 2022
Pay to Pray: The Privacy Pitfalls of Faith-based Mobile Apps
Investigations into several faith-based apps reveal that many harvest sensitive information and sell it to untransparent third-party vendors. Such practices have the potential to provide malicious actors with the information they need to craft targeted disinformation campaigns.
Download