Story 1: Election Disinformation
Online disinformation campaigns have challenged the integrity of elections around the world in recent years. It's become more essential than ever to monitor and understand how the stories pushed by malicious actors shape both politics and public opinion.
Story 1: Election Disinformation
Brazil's 2022 elections serve as a recent example. Compared to past elections, there was a much higher volume of online disinformation, though Brazil has a legacy of such activity. Attacks on electronic voting machines – mostly waged by President Jair Bolsonaro and his supporters – dominated political debates on social media during the first round. Such campaigns produced an environment critical of the electoral process, the aim being to discredit it and sow doubt about the results among voters. During the second round, stories took a harsher turn toward the candidates' personal behaviour. An appeal to moral and religious issues gained space online.
Story 2: Health and Pandemic-related Disinformation
The high degree of uncertainty during the COVID-19 pandemic provided an ideal environment for disinformation to spread. Due to the sheer volume of both accurate and inaccurate information, the World Health Organization (WHO) coined the term "infodemic".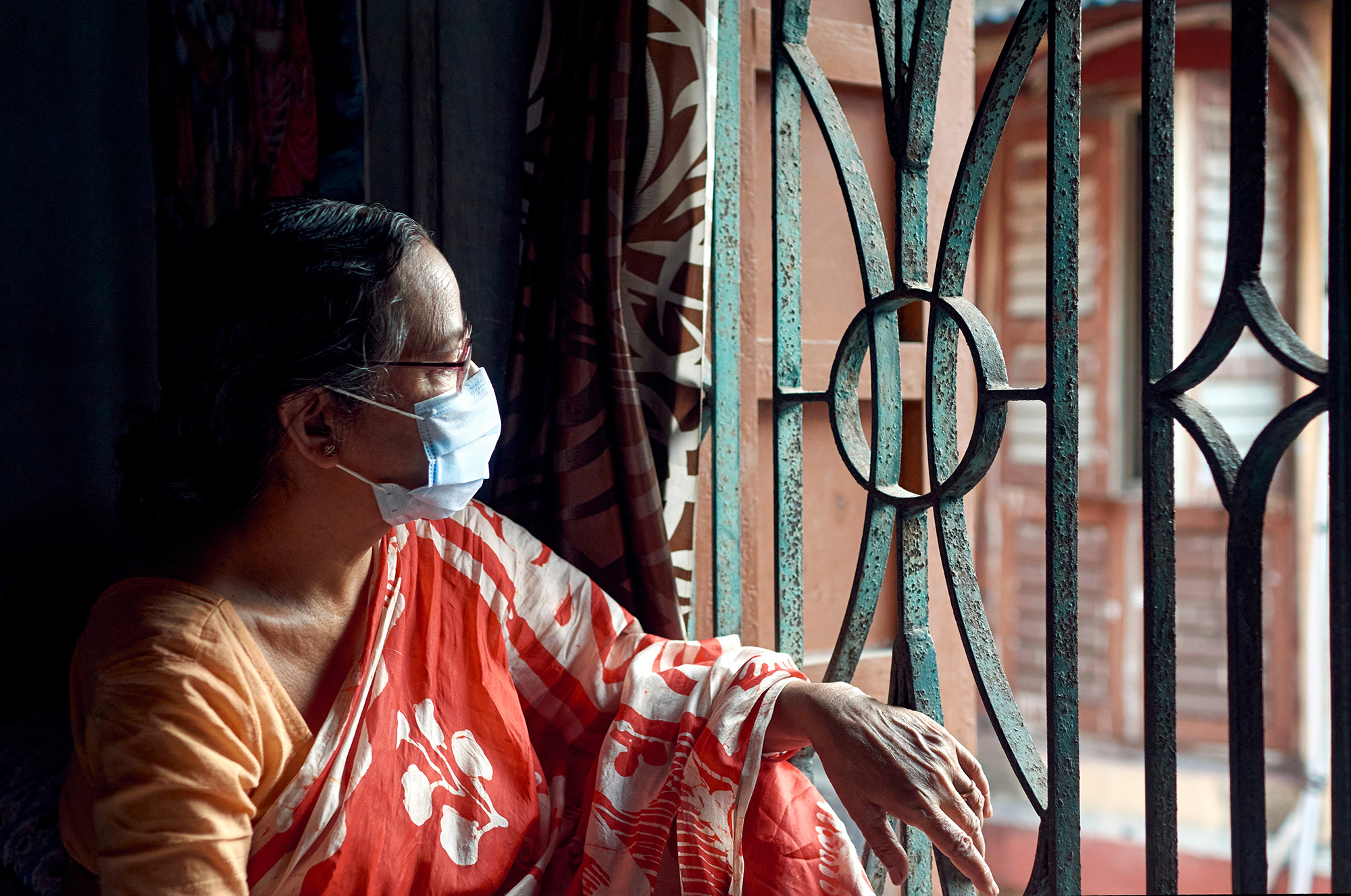 Story 2: Health and Pandemic-related Disinformation
Health-related disinformation not only endangers the lives of citizens, but also damages trust in democratic institutions. Nowhere else in the world was this more palpable than in India, where one in six cases of disinformation were reported during the pandemic. An explosion of internet access over the past decade and a digital illiteracy rate of 90% proved fertile ground for the spread of disinformation. Claims of cow urine and dung as a cure-all for COVID-19 rapidly spread on WhatsApp, while videos lacking context led to a conspiracy that Muslims were waging a "COVID Jihad" against India's Hindu majority. Some reports revealed that politicians with the ruling BJP party promoted such narratives.
Story 3: Gendered Disinformation
Gendered disinformation distorts public perceptions of female politicians and can lead to both digital and real-world violence. It also has the potential to discourage women from seeking elected office or participating in online public discourse.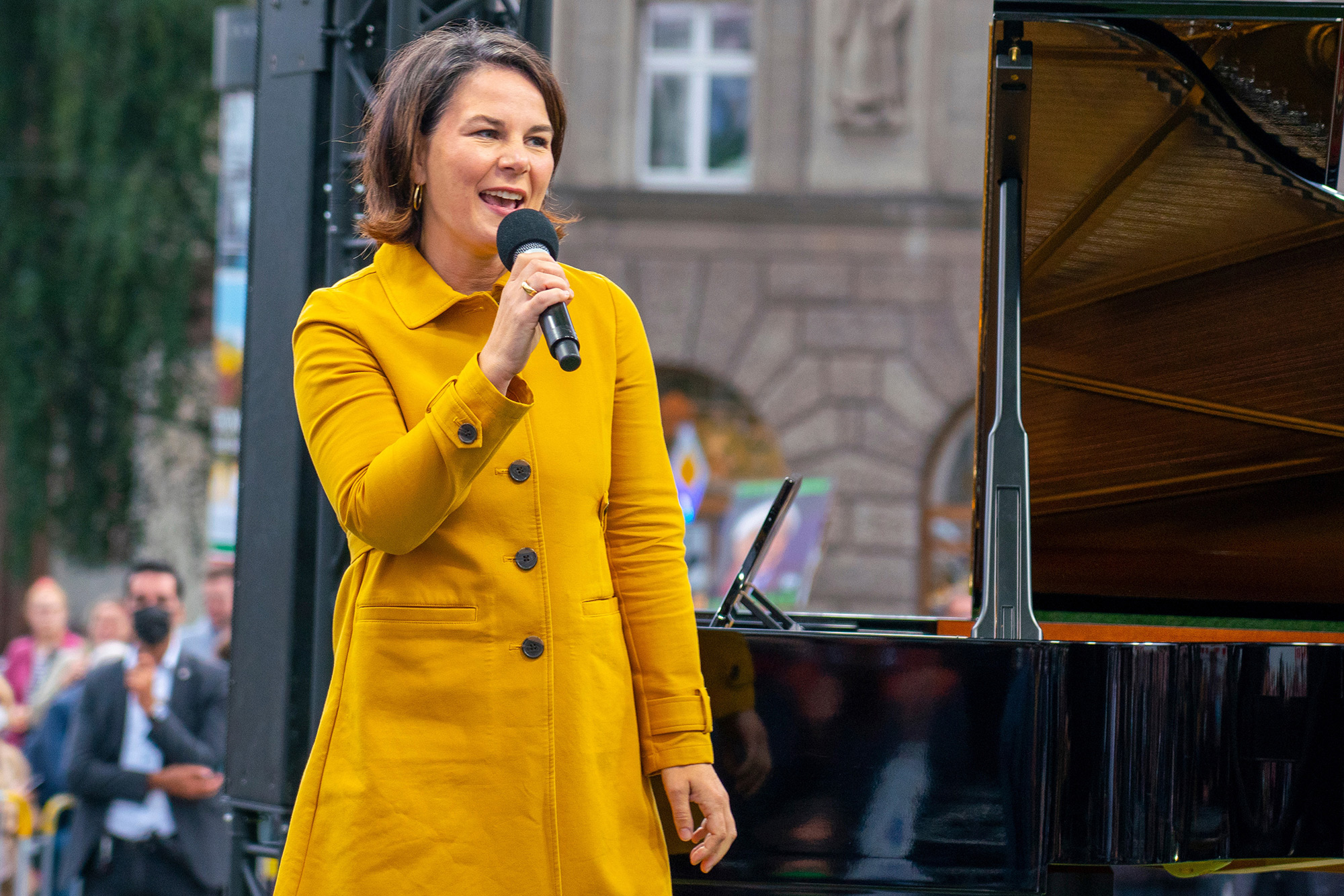 Story 3: Gendered Disinformation
This specific brand of disinformation often overlaps with hate speech and misogyny, as was the case during Germany's 2021 federal election. Then-Green Party candidate for chancellor, Annalena Baerbock, disproportionally fielded personalised disinformation attacks as compared to her male counterparts. One study reported that 56% of German adults saw at least one fake news item on Baerbock during the campaign. Fabricated narratives included affiliations with George Soros and doctored images claiming to depict Baerbock in the nude. Too long under-researched, gendered disinformation has many potential consequences for electoral systems and social cohesion.
Story 4: Wartime and Disinformation
Russia's ground war in Ukraine is also an information war. Russian propaganda efforts seek to distort the truth about the purpose, progress and human cost of its illegal invasion.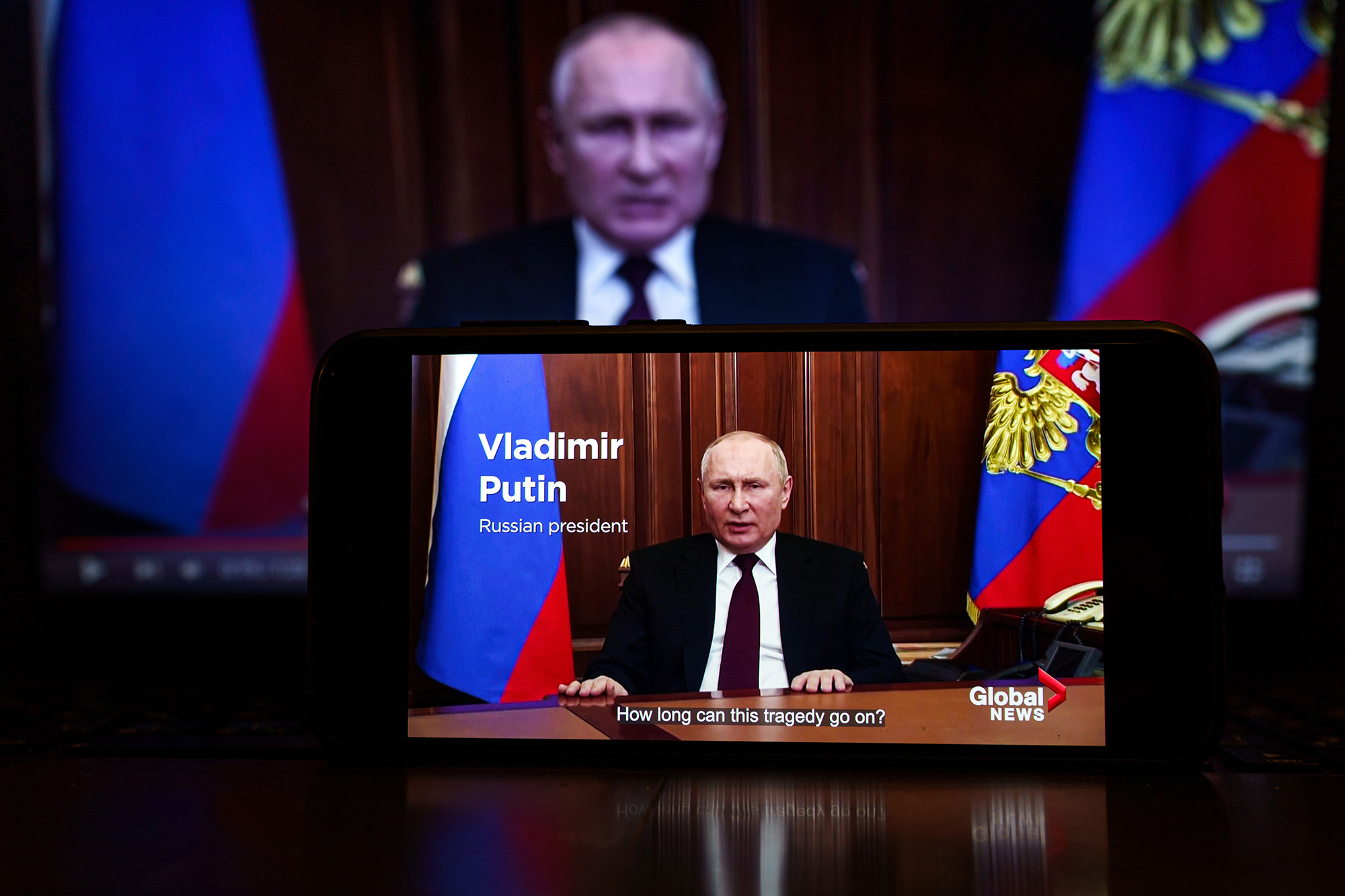 Story 4: Wartime and Disinformation
Russian online propaganda efforts create false narratives on various fronts. Targeted efforts to delegitimise the Ukrainian leadership as alcoholics, drug addicts and fascists have since turned to narratives seeking to revise understandings of Ukraine's cultural identity as distinct from Russia's. Pro-Russian outlets and social media trolls use such narratives to frame the war as a necessary and legitimate intervention, rather than an unlawful invasion. Instrumental to the success of Russia's wartime propaganda is the evolution of those online disinformation tools and tactics it has employed for nearly a decade, both at home and abroad